How to Choose the Right Remodeling Contractor
You've decided it's time to update your house with an interior remodel. Whether you decide on remodeling your kitchen, bathroom, basement, or other interior space, you'll need a contractor to do the job. Finding the right contractor for your project might seem difficult, but here are some steps you can take to make it easier for you.
Settle on Your Remodel Project & Budget
Before you speak with potential contractors, you need a clear understanding of what you're trying to accomplish. Are you trying to gain more storage space with new kitchen cabinetry? Perhaps you'd like a spa-like getaway within your home by remodeling your bathroom with a jacuzzi tub.
Do some research to find inspiration for your project. There are countless remodeling ideas for kitchens, bathrooms, basements, and other rooms on the internet. You may discover a new function for your existing space that you wouldn't think of on your own. Write your ideas down and discuss what's possible with your soon-to-be contractors. They'll bring expert opinions on what's possible with your space.
Another important aspect to consider before reaching out to contractors is your budget. This will ultimately determine how much you're able to accomplish with your remodeling project. While researching different types of renovations, gain an understanding of how much they should cost. Cross reference that with your personal finances to determine a realistic budget. Bring this to your contractors and they'll help solidify your plans.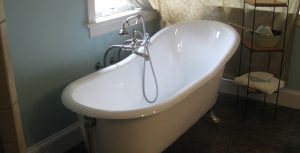 How to Find Contractors to Contact
You've researched possible projects and determined how much you're willing to spend. Now you need to find contractors to possibly work with. Ideally, you should find 2-4 contractors to talk to and determine who's the best fit for you.
Get Recommendations
Do you know someone who has recently remodeled their home? Ask them who they worked with and their personal experience with the contractor. Our friends and family are often the best way to determine who's great (or not so great) to work with.
Search for Contractors in Your Area
Most credible contractors will have listings online, like a Google Business Profile, which will show you where they are located, provide contact information, and share reviews from customers. Searching online helps you find contractors near you and, like recommendations from friends, can help you determine who's great to work with.
Assess Credibility from Online Testimonials and Portfolios
From these online listings, you'll be able to visit their website and learn more about their history, past clients, and completed projects. Make sure they have experience with projects similar to yours. Experience decreases the risk of any complications during the work. You'll often find a portfolio of photographs showcasing past projects to help you determine their quality of work. Some might feature additional testimonials from clients to help you understand how they operate.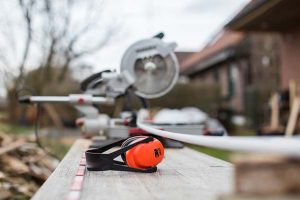 Questions to Ask Prospective Contractors
Once you have your budget, project scope, and a few contractors in mind, you can start talking to them. There are several questions that should be answered in your first interaction with them.
Ask for Licensing, Certifications, and Insurance
Every contractor doing business should have the necessary licensing, certifications, and insurance required by law. If not, you are dealing with a shady, under-the-table contractor that brings many safety, financial, and quality risks to your project.. Licenses, certifications, and insurance ensure you are protected and the contractor is legitimate.
Inquire About Further References
By this point, you should've found some reviews and/or testimonials online. Many contractors will also have references to share over the phone or email. Ask and they'll provide you with these references to help you narrow down your choice.
How Often Do They Work On Projects Similar to Yours?
This is an important question. This is where you'll discuss their past experience and provide you with insight into how your project will work. The more often a contractor works on projects like yours, the more likely everything will go smoothly. Ask about how those projects were completed and if there were any complications. You can also ask about the permitting needed for your project and how they've handled it in the past. If your project requires structural work or utility work, you'll likely need a permit.
Determine How Long The Project Will Take
Next you'll want to ask about their schedule. Determine how busy the contractor is and when they'll be able to start your project. If they are busy and you need the project completed quickly, they won't be a match for you. Also ask about how long the project will take once it's started. Will they be there every day? How long each day? Will you need to make arrangements to live somewhere else temporarily? You can also inquire about any subcontractors they might use and what their schedules are like.
How Would We Resolve Disputes?
Hopefully, your project goes smoothly without any complications but even the most reliable contractors will occasionally run into trouble. The wrong materials may be ordered, timelines can get mixed up, or other little issues may arise. Every professional contractor should have a plan to resolve disputes and you should understand this plan fully before signing any contracts.
What Does the Payment Schedule Look Like?
Finally, you should understand how payments work. Depending on the scope of the project and your contractor's preferences, you could need to pay a lump sum up front, half down and half upon completion, or have a payment plan over several months. At this point, you should also ask about any possible incidental costs that may arise so that you are not surprised if they occur.
Start Your Search for a Remodeling Contractor Today!
Ready to talk to potential contractors about your remodeling project? Make Deer Ridge Construction one of your options! Our expert builders have plenty of experience remodeling homes and we'd love to hear about your remodeling project. Contact us online today.